A coffee break with Conference Coordinator Hannah Tuttle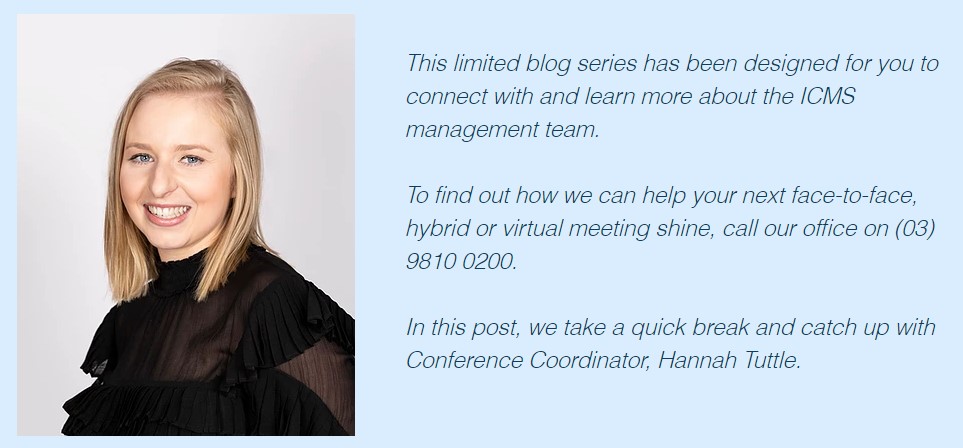 It's time for a break, what are you drinking?
A skinny cappuccino, of course!
Tell me about your job at ICMS.
I've been working with ICMS for four years. I started doing reception and administration work and I'm now a Conference Coordinator, where I also look after the registration team.
What's a typical day look like for you in the office?
There isn't a typical day working in the events industry, but I can almost always guarantee that I'll be answering a few phone calls and emails from delegates to help them with any questions they may have. I love that every day is different and that you never know what the job will bring! I always have fun with the team too, that's got to be one of my favourite parts of the day.
And what about outside of work?
I love to shop for new outfits (that I then show off in the office!), see friends and keep fit. During the pandemic, I'm busy baking, organising my house and bingeing all the good Netflix shows!
Do you have a lot of experience in events?
I went straight from completing my Bachelor of Business (Event Management) at Victoria University to working at ICMS, and I've worked my way up to my current position.
Quick! Face-to-face, hybrid or virtual meetings?
Face-to-face would be my preference. Nothing beats going on-site!
Speaking of, you must travel a lot for work. Do you have a hack to share?
Comfort is key, so don't forget your leisure gear!
Why do you think businesses and associations should engage a PCO?
We are able to provide more insight and share more knowledge about the industry. We are really in the best position to help clients achieve their event goals.
Lucky last, you knew this one was coming! What's the best thing about working in events?
It's always different. It never gets boring!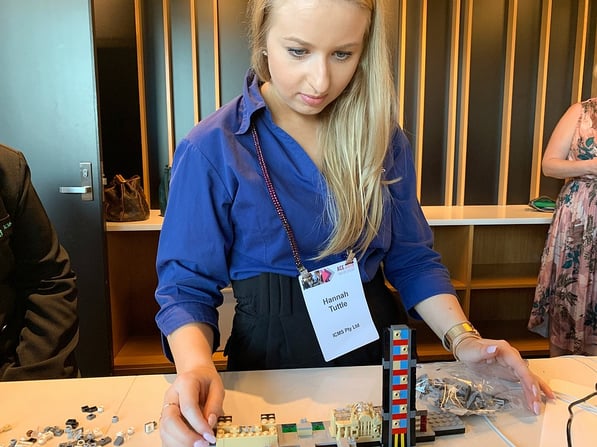 Image:
Hannah playing with Lego on-site at ACE AuSAE 2019. Used with permission.