Santa Claus is coming to ICMS! We unpack our favourite holiday traditions
2020 has certainly been a big year and many of us are looking forward to the relief and joy that comes from winding down and gathering together to celebrate. The ICMS office is certainly buzzing with excitement, not only for all the events planned for next year, but also for the beginning of the silly season – long lunches and presents included!
In this blog piece, we take a moment to reflect on and share our favourite holiday traditions. From baking sweet treats to picking the perfect tree, we hope these activities inspire some festive cheer for you and your community!
Sarah Markey-Hamm, CEO
Christmas Spirit Animal: Mrs Claus
"For me, Christmas is all about baking. Shortbread, chocolate truffles and traditional rum balls (although I am confused about the rum part because they're made from brandy) – they're all part of my 'Sezzy's Sweets' collection and my family, friends and even clients love them."
Athina Goutzamanis, Conference Manager
Christmas Spirit Animal: A Christmas Angel
"I absolutely love this time of year! Apart from the excitement of pulling out the Christmas decorations, everyone seems to be lighter and brighter as we wind up for the year and look forward to spending time with family and friends."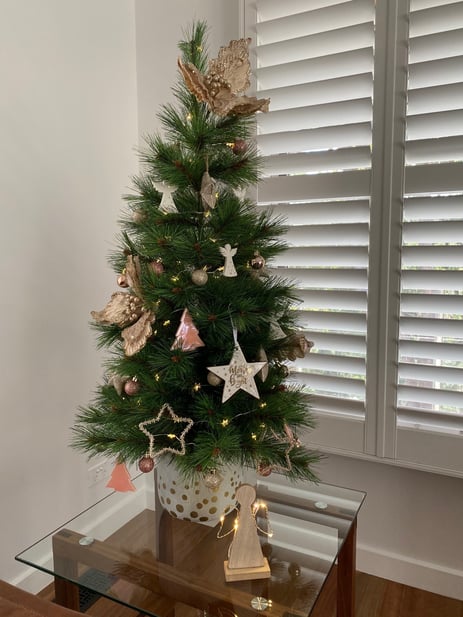 Athina's Christmas tree all decorated for the festive season!
Siobhan Bahn, Senior Conference Coordinator
Christmas Spirit Animal: Frosty the Snowman
"Christmas in my house is pretty competitive. I'm back home in Brisbane and before the antics begin, I head out to Burleigh or Tallebudgera for an early swim. Then it's an ultra-competitive Uno competition (which has included tears), followed by an ultra-competitive backyard cricket competition (also with tears). Are you sensing a theme here?!"
Abigail Krause, Finance Manager
Christmas Spirit Animal: Little Drummer Boy
"One of my favourite parts about the holidays is the abundance of Christmas movies. My entire family, including our dog, gather on the couch every single night throughout December to watch one. We start with the bad ones and work our way up to the classics, including Love Actually, Home Alone and The Grinch. It's such a fun tradition."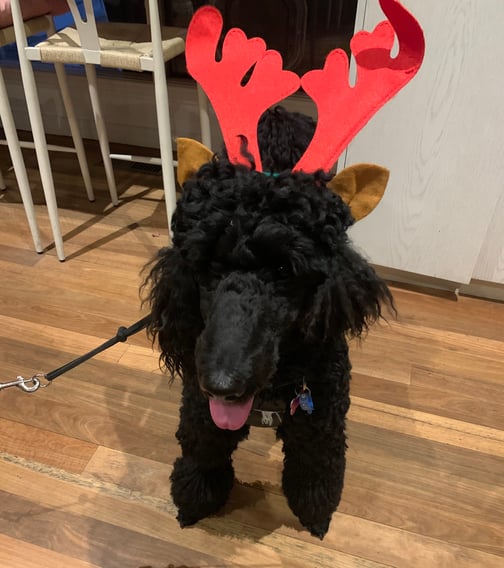 Sarah and Abi's family dog Cosi spreading some Christmas cheer!
Hannah Tuttle, Conference Coordinator
Christmas Spirit Animal: Rudolph the Reindeer
"I've just moved house this year so I have really been enjoying coming up with some new traditions. From picking out a tree and carefully decorating it to match the colours of my living room, to buying new Christmas stockings and going to see the Myer Christmas windows, it's such a wonderful time of year."
Ruby Kraner-Tucci, Conference Assistant
Christmas Spirit Animal: A Christmas Elf
"My holiday traditions are quite unique – split between Christmas on one side and the Jewish celebration of Channukah on the other. Luckily, they both involve lots of food, drink and presents! I find it such a joy to be search far and wide for the perfect gift for my loved ones. Their faces when they unwrap my carefully thought-out present is the best part!"